Don't have time? We've got your back.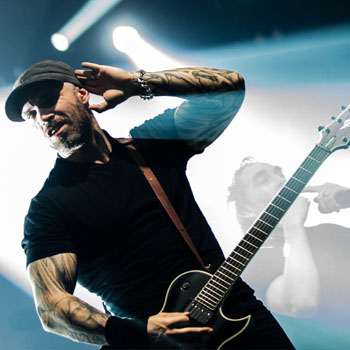 Tax Time. It's stressful and no one likes doing them especially if you're self employed and on the road making money. Not filing and/or filing every few years costs you more of your hard earned cash.
In 2018, the tax code changed favorably for businesses, and properly set up self employed individuals. Many Self Employed people, like yourself, don't realize they should be operating as a small business. It's more critical than ever, especially when you receive dozens of W2s and 1099s from different companies with withholdings and taxes owed in different states. You are your own small business and should be treated as such. You need to be properly setup to take advantage of the new rules, if not, you are paying more than your fair share in taxes.
A large portion of tax professionals are trained to handle individual taxes or big corporate taxes, and they do that very well, however, even though you may be incorporated (S-Corp or other), they apply the individual rules to your business which means you will end up paying more in taxes. No está bien!
Remember when you toured through 15 states last year? Yea the party was fun, but now you have to file taxes in each state. Many tax professionals will charge you extra to file in multiple states.
It's covered with us - we won't charge you extra - it's one fee for all.
2018 changed the game for the self employed and small businesses. In order to capitalize on the new rules and reduce your tax burden, you need a different approach. Here's why:
The Tax Code Changed Favorably for Businesses
You are a small business and should be treated as such
Costs of incorporating has plummeted
You need a Tax professional with Music Industry expertise
Many individuals view all of this as a huge burden and it shouldn't be - we've helped thousands of people just like you to reduce their stress and their tax burden to end up with more money in their pocket. It's time, make the call.
You are not Alone, F-Sharp has a solution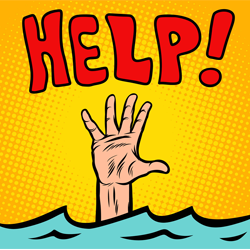 F-Sharp Tax Management was founded on a simple concept - to help our clients by providing affordable accounting and compliance solutions. We are a boutique, full service accounting firm with over 25 years of experience specializing in tax management, compliance, bookkeeping for self-employed individuals and small businesses. We are experts in the entertainment industry with offices in Las Vegas, New York and Los Angeles.
25+ Years of Experience
Affordable Rates
Free consultation
Full Suite of Services designed for you
Call us today at
+1-212-371-3062


or Email us at info@fsharptax.com

We strive to provide our clients with Top Notch Support to make their tax experience less stressful
Accounting
Providing financial information to our clients in a timely and accurate manner is a commitment that we feel cannot be compromised. ... Our firm provides a full range of accounting services, including the following: General ledger & financial statement preparation.
Tax Compliance
The complexities of the Internal Revenue Code combined with the ever-changing client environment, makes assisting clients with tax compliance a constant challenge. Whether working with federal or state issues, domestic or foreign matters, or individual or business clients, Professional Tax Alliance has you covered!
Incorporation
Choosing between LLC, Partnership, Corporation or S-Corporation is often an early mistake made by most freelancer, independent and self employed. Don't be fooled by internet services that offer incorporation. Having an LLC and not knowing how to use it is like buying a car with a manual transmission and trying to drive it in a race first time. At Professional Tax Alliance we will not only execute the entire process for you but will support you in using it to minimize your tax burden and complying with State annual filings
Bookkeeping
With proper bookkeeping, companies are able to track all information on its books to make key operating, investing, and financing decisions. At Professional Tax Alliance, through our proprietary system automatically get your financial information directly from your banks and credit card accounts making this process very easy to navigate.
Audit Resolutions
Being selected for audit is never a fun process. Even when you win a no change result it is often costly and frustrating. At Professional Tax Alliance we fully support our clients with a proprietary service allowing a client for a small fee purchase "Audit Representation Insurance" so if you are the unlucky one we will use all our resources to fight for you at NO charge for our time and efforts.
Planning
Many problems are created by not communicating timely with your Tax Professional. At Professional Tax Alliance we never bill for questions and advice. We encourage communication to assist in decision making. Making more income is great but without a plan you might be sharing too much with the government.